Here are two printable 8 1/2 by 11 for your paper crafting projects.
Click on the images to see them at reduced size.
Click on the link to download the full sized images for printing.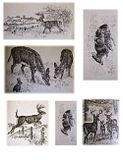 Click HERE to download the file.
I hope that you enjoy using these images on your next project.